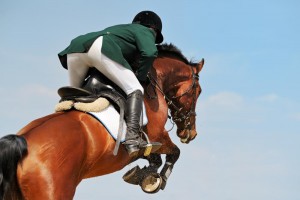 We have been working effectively in the field of equine chiropractic since 1988, and have successfully treated many dozens of horses. If you have a few spare moments, we hope you will take the opportunity to read through these case studies detailing some of our success stories. We can bring the same levels of care, attention and effectiveness to your animal.
John S
Having my horse adjusted regularly has got rid of many restrictions in their paces that used to accumulate over periods of intense training, and therefore prevented injuries. I would not go without preventative Chiropractic adjustments for him as long as he is ridden.
Cathy P
I thought being restricted on the right rein for ever was just a conformation issue until adjustments were performed on my horse. Since he is Chiropractically treated, he is more even left and right, easier to teach, more agile in general. My horse is corrected quarterly and benefits greatly from it.
Gil D
JB has been treating my horses for a few years now. From lameness with Fred or Sacha, to rehabilitation with my latest acquisition, Copper, who was diagnosed with kissing spine. The progress with Chiropractic management has been obvious. Copper has gained in balance, movement and therefore enthusiasm. I consider Chiropractic adjustments as very useful as a complement and an addition to the vets advice.