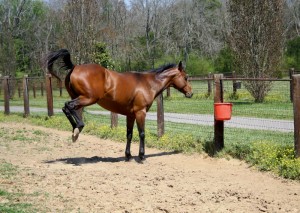 Equine Chiropractic will address a number of potential health and performance issues. It is not designed to be a replacement for traditional medical horse care, but is instead intended to keep your horse in peak condition.
Even in the most athletic horse there can be abnormalities in the animal's gait or simply movement habits that mean the horse does not perform up to its full potential. Chiropractic has been found to be extremely effective in dealing with such issues, as well as alleviating neck and back discomfort.
Chiropractic detects spinal, limbs, and pelvic dysfunctions. By using hand thrust manoeuvres it releases tension and realigns the horses skeleton.  Spinal alignments stop neuro connection at the vertebral level and the correction recreates normal flow between the central and peripheral nervous systems.
If your horse undergoes a chiropractic treatment, it will benefit from improved interactions between the spine's biomechanics and neurological signals. Careful manipulation of the vertebrae helps to restore normal motion and effective nerve functioning. It can also help to slow down reverse degeneration of the spine by decreasing the joint pressure on the cartilages.
Why choose JB Garrone as your equine chiropractor?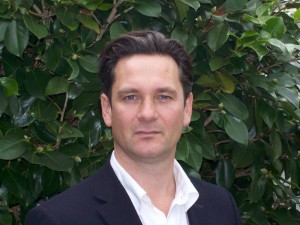 When choosing an equine chiropractor a few essential aspects have to be considered: experience, techniques, feeling and communication.
Whether you are a human or an animal chiropractor, the same qualities prevail.   Most animals have spinal structures and to understand a horse's physiology on a holistic basis, I truly believe that it is a great advantage to have experience outside equine skills.
I have been a human chiropractor since 1992 and I have practiced many different techniques some softer (DNFT, SOT, AK and Network) and some with larger amplitude and stronger thrust (Gonstead and Diversified).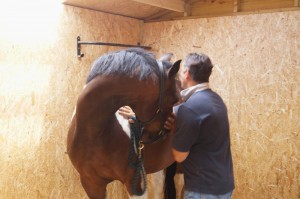 My versatility has enabled me to build up a much broader understanding of skeletal structures, with special emphasis on the spine. I therefore possess a much more detailed understanding of the functioning of the spine than someone whom has chosen to specialise solely in the equine field.
I embrace all the potential consequences of a mis-aligned, damaged or under-performing spine, and the way that such issues can affect the rest of the body – even areas of the body that seem to have no direct connection with the vertebrae.   All this means that I believe I am capable of understanding and diagnosing issues with your horse that other equine therapists with narrower fields of experience may not be capable of identifying.
Engage with us here at London Equine Chiropractic and you can be assured of:
First-class communication skills
Complete integrity and honesty
The benefit of a wealth of chiropractic experience
Both osteopathic and chiropractic approaches
Working with someone who is extremely passionate about what they do
A fully qualified and insured chiropractor
It's our intention with every horse that comes into our care to provide treatments that are supremely effective and highly beneficial. We will communicate with you at all times, informing you both of my diagnosis and prognosis every step of the way.
Interested? Watch this video to find out how London Equine Chiropractic can help your horse