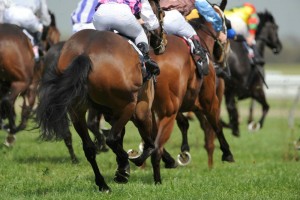 I have spent large proportions of my life surrounded by horses. I owned a beautiful, energetic and clever ex-racehorse when I was growing up. Sadly, the demands of my working life mean I am no longer a daily rider, but equestrianism remains a passion of mine, and one that I am pleased to say is shared by my wife and children.
I graduated from Palmer Chiropractic College West in the USA in 1992 and worked in France and Italy before coming to England in 1997. I opened my own chiropractic clinic in London in 2000, and opened a second practice in 2007 in Kent.
In 2012 I started a course with a well known equine osteopath called Stuart McGregor. He helped me to rediscover the love and the passion I have for the equine world.   I certainly appreciate having an excellent teacher – he is now regarded as one of Europe's finest equine osteopaths and remains amongst other equine chiropractors a mentor and inspiration.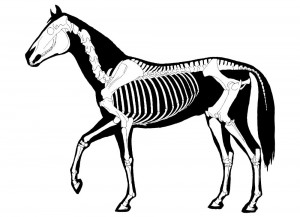 Throughout my career I have been fortunate enough to shadow colleagues working with the leading racehorse trainers in England, Ireland and France. I find horses to be fascinating creatures, and it amazes me how effective chiropractic treatments can result in a horse performing to its full potential. In many ways they are different to treat than people, as their psychological complexity can be easier to understand.
I also enjoy the challenges that treating horses represents – a human being can inform you of their symptoms and advise if they find what you are doing seems beneficial. When you are working with an animal you do not have that luxury, therefore you need to be fully in tune with the horse's mechanical functioning in order to make the correct diagnosis and provide the proper solution.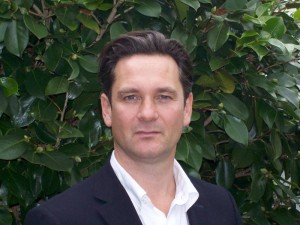 An equine spine is different to a human spine – no less so because a horse spends nearly all of its day on four legs as opposed to two. This means that a horse's spine operates in a very different way to a human's spine. It's always amazed me how quickly a horse will respond to mechanical corrections. Horse owners also commonly comment how, after treatment, their animals not only seem more agile and stronger, they also seem to have a new abundance of energy.
Racing stables know that to get the best performances out of their animals, they need to address all aspects of their horses' health and levels of fitness and functioning. This is why many racing stables use the services of an equine chiropractor on a regular basis.
Personally, I receive a great deal of satisfaction from working with horses. Being in tune with the animal you are caring for and having a complete understanding of their functioning gives me a wonderful sense of wholeness. It also gives me a sense of unity with my patients, and a satisfaction in understanding I am helping them to become stronger, fitter and healthier.
Interested? Watch this video to find out more out how I can help your horse